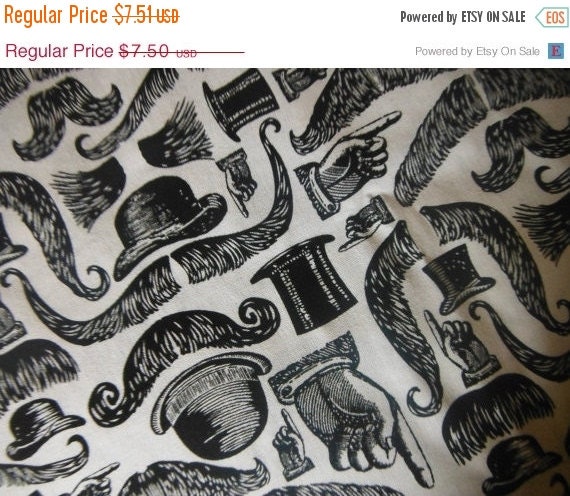 Photo from Etsy
Almost a year and a half ago, I received this printed fabric in various lengths from a colleague, who used the fabric to decorate his office cube walls with. He decided to not take it with him to his new office and let me have it, knowing that I sewed.
I'll admit that its sat folded on a table since then. I'm drawing a blank with what I should do with it, especially since the pieces were cut in quirky shapes to fit around the cabinets and drawers of his office.
If you were in my shoes, what would you do with this whimsical print?